Be the Best Stay the Best
APEX GROUP is a national high-tech enterprise with cutting-edge welding and precision machining capabilities. APEX fully integrates R & D, production, sales, and after-sales service in our operations. APEX has been qualified and attained ISO 9001, API-Q1, ISO 14001, ISO 45001, API-11E, API-7K, API-8C, API-7-1, ISO 3834, EN 1090 and ASME certifications. With outstanding design and manufacturing capabilities, APEX products have achieved excellent performance in product fields of Pumping Unit, Gear Reducer, Top Drive System, Mud-Pump, Wind Power Equipment, Construction Machinery Equipment, Metallurgical Equipment and more.
APEX was established in 2011 with a registered capital of USD 53 million and fixed assets of about USD 90 million. Based in the West Coast New District of Qingdao and adjacent to the coastline, APEX's extraordinary location comes with the advantage of convenient ocean transportation. APEX's two factories cover a total area of 196,000 square meters, of which the manufacturing floor comprises 110,000 square meters. APEX has three domestic subsidiaries, including Apex Oilfield Equipment (Qingdao) Co., Ltd, Apex Petroleum Equipment (Qingdao) Co., Ltd, and Apex Industrial Technology (Qingdao) Co., Ltd.
Total Pumping Units Delivered
Pumping Units Production Capacity
Factories Combined Floor Space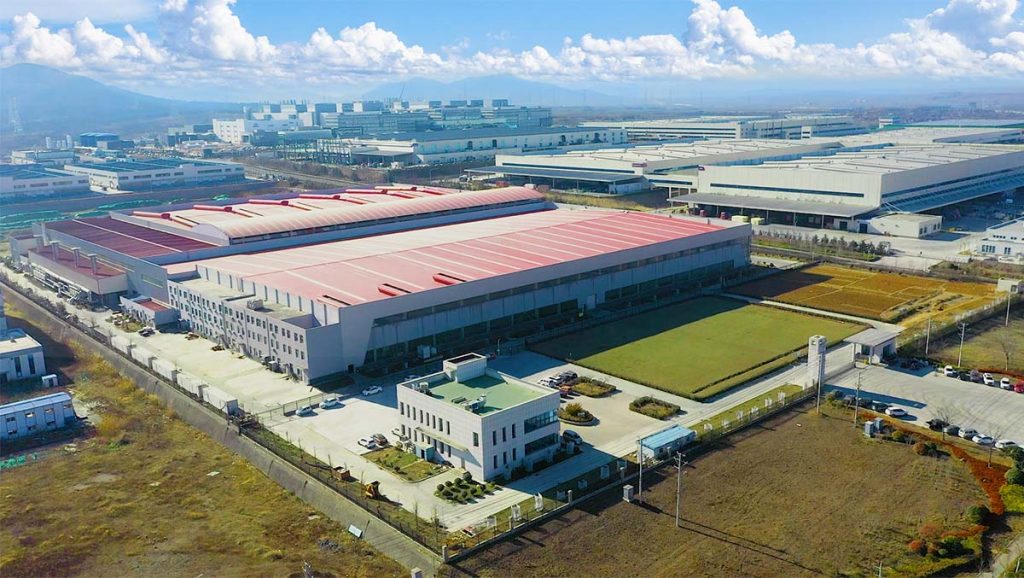 As one of the best Artificial Lift manufacturers in the world, APEX has the production capacity of 3600 complete pumping units per year. Furthermore, APEX provides OEM manufacturing services for many world-class construction machinery brands, such as Takeuchi, Liebherr, Kato and IHI with a production capacity of 5800 sets per year. Also, APEX is the strategic supplier for some of the world's Top 500 companies such as Baker Hughes (former GE Oil & Gas) and GE Renewables.
Currently APEX has over 500 domestic employees, which comprises mainly of senior and intermediate certified engineers, technicians, and skilled operators to provide sales, installation, and after-sales service. APEX engineering team consists of a superb R&D team and a leading production processing team, who safeguard our engineering and manufacturing capabilities so that our quality products are highly sought after by clients all over the world.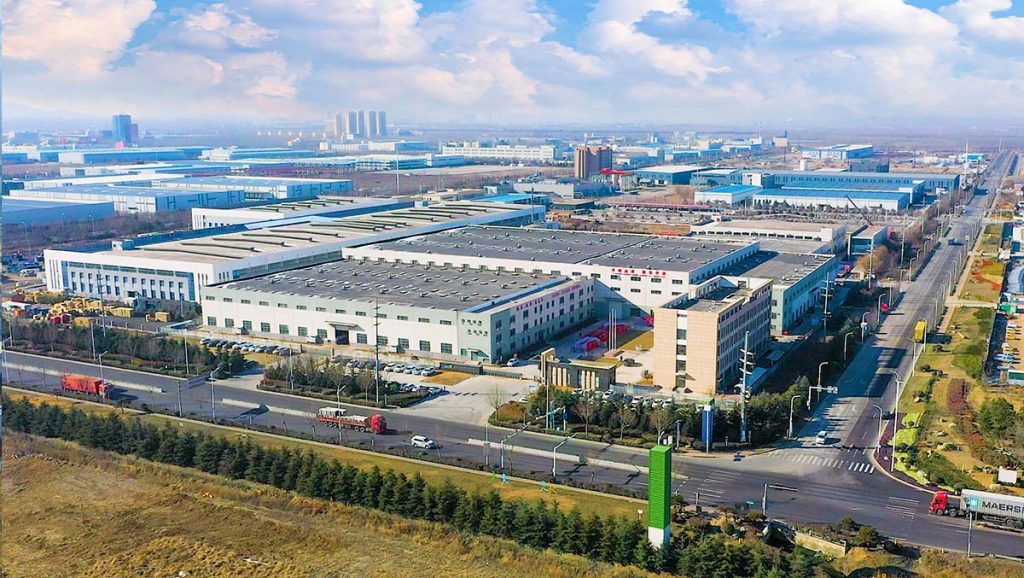 Quality & HSE System Certificates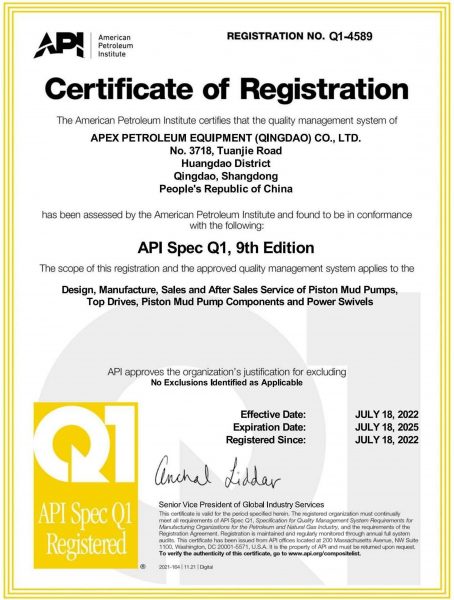 API-Q1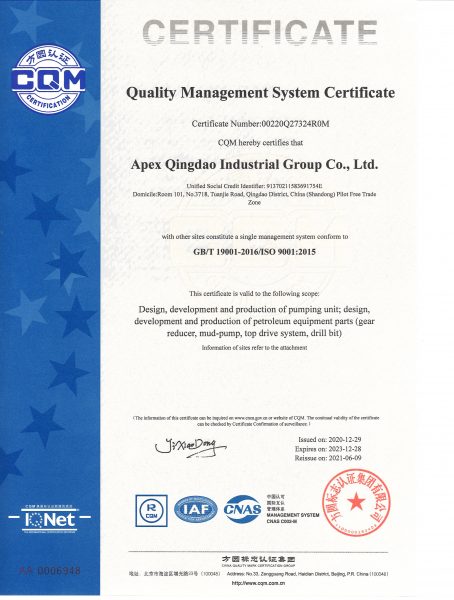 ISO 9001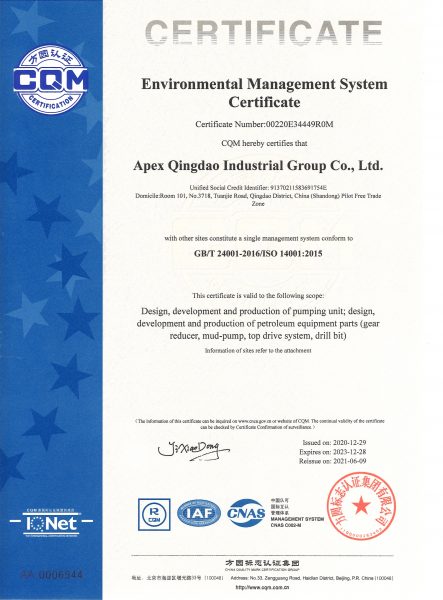 ISO 14001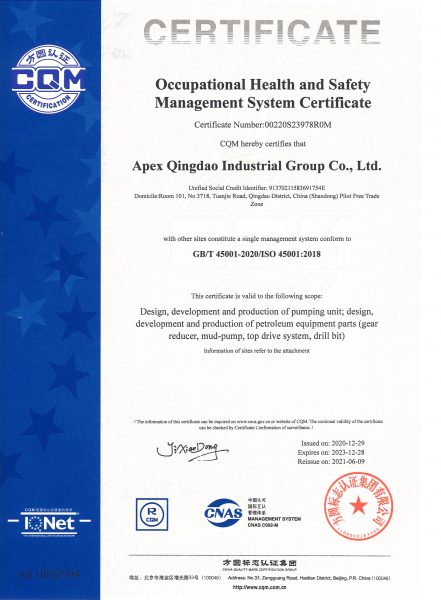 ISO 45001
Product Certificates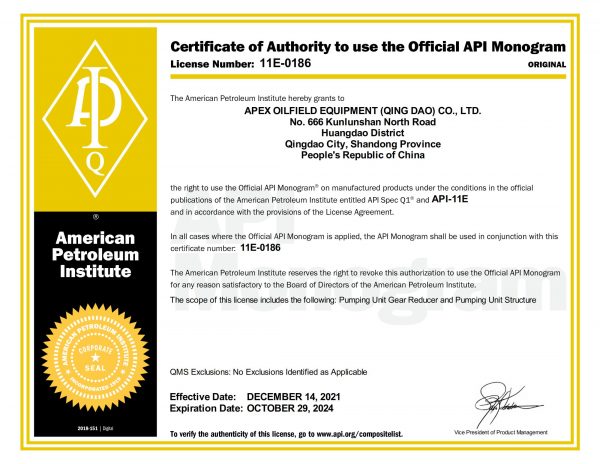 API-11E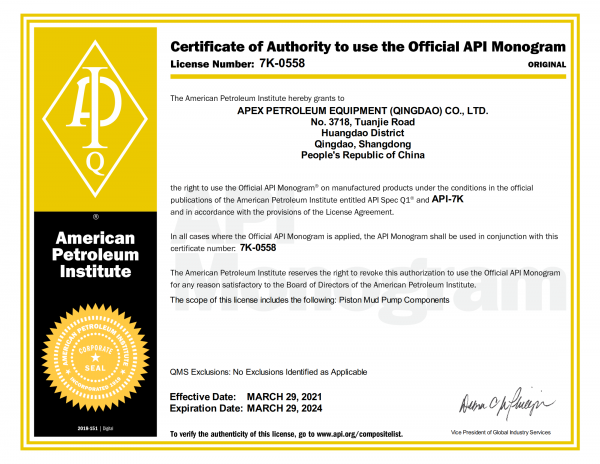 API-7K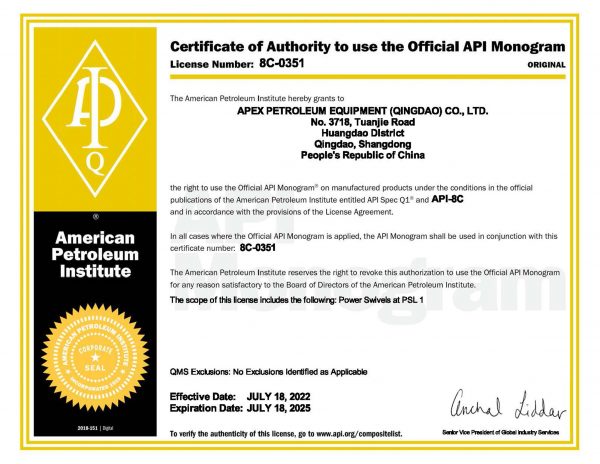 API-8C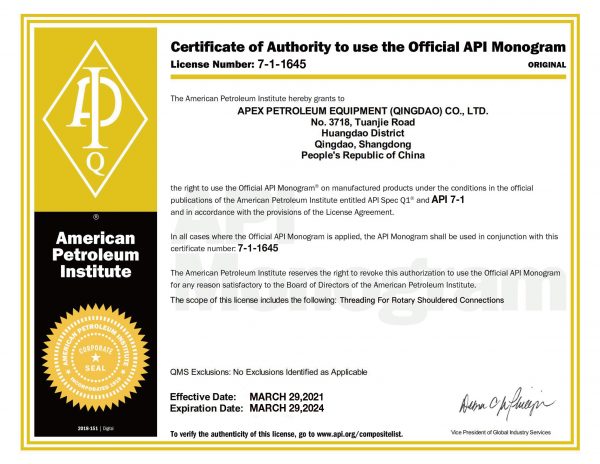 API-7-1
Welding System Certificates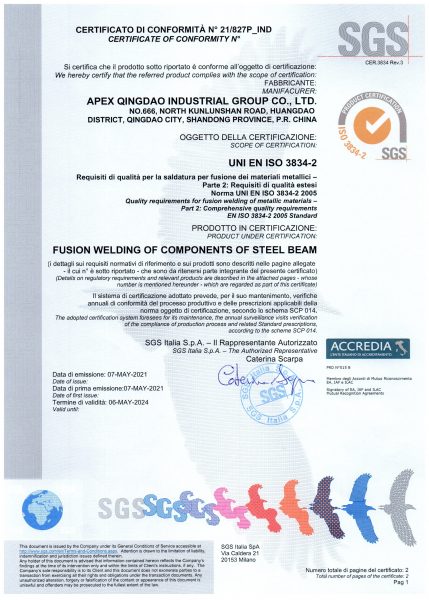 ISO 3834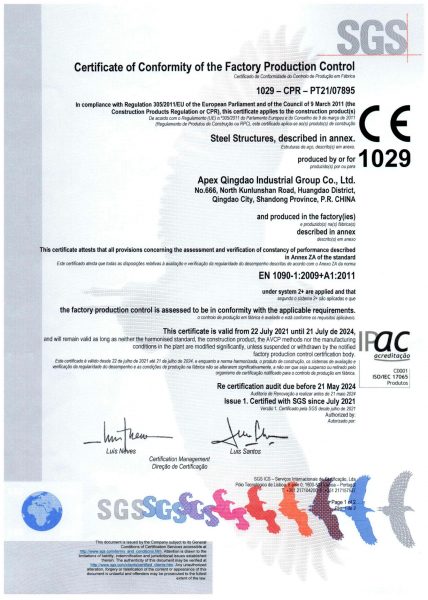 EN 1090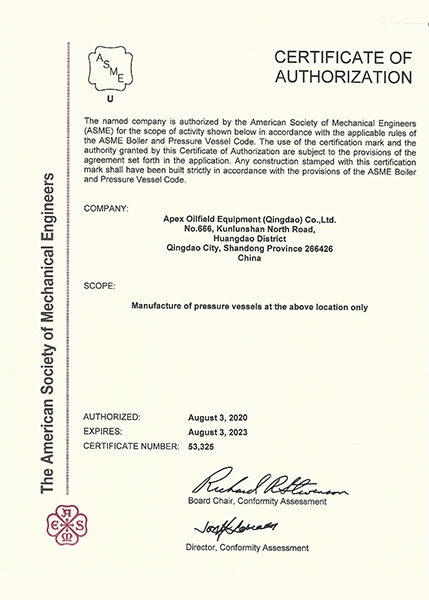 ASME U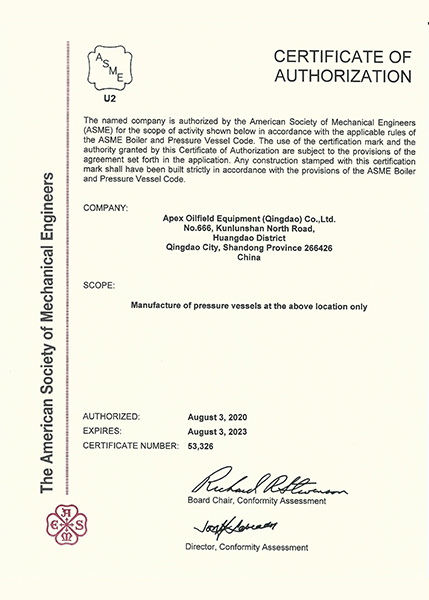 ASME U2